Elder Confirmation Process
Our church government is comprised of two groups of leaders - the Elder Team and the Leadership Team - and is Elder-led in collaboration with the Lead Pastor, who is also an Elder.
Aspiration, Qualification, 

Confirmation
​
Every year, there is an opportunity for current elders who have served their 3-year term to roll off the elder board and an opportunity to confirm new elders to take their place. There are three parts to this process of discerning the Holy Spirit's selection of those who will lead Ascent Church: Aspiration, Qualification and Confirmation. We follow a robust process where we consider those who may aspire to greater leadership at Ascent (aspiration) where we also consider one's qualification to the office of elder based on 1 Timothy 3 and Titus 1. We began considering qualified men for this leadership role over this past year, and you are always welcome to "nominate" someone for consideration. Those that come through the qualification phase have walked through a 4-month leadership exploration & training process with existing elders, have expressed interest in taking next steps and have been asked to prayerfully consider the confirmation process, which then includes a number of additional months of continued exploration with the elder team. We are now entering into the final phase of our process: Confirmation.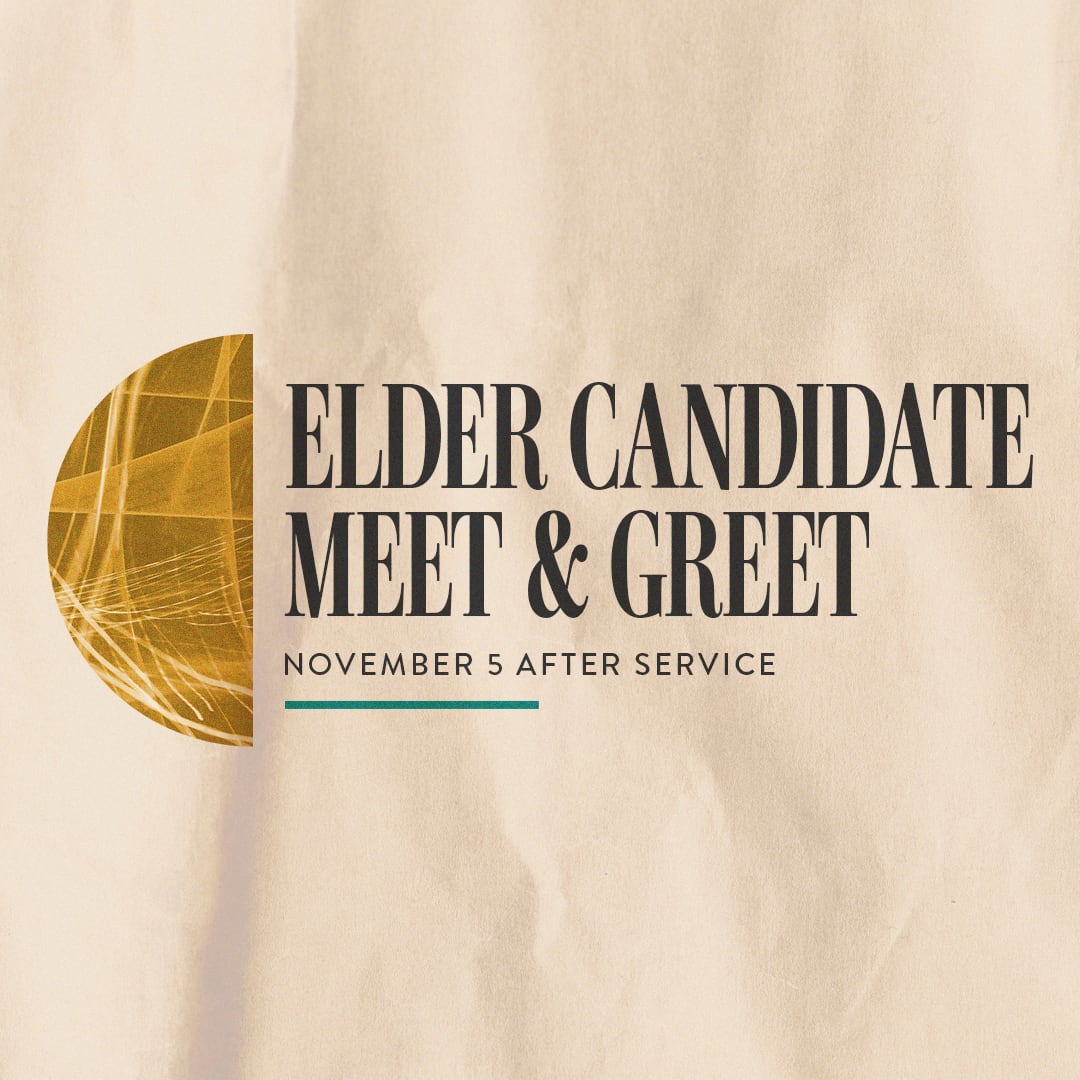 November 5, 2023
Elder Candidate Meet & Greet
Join us Sunday, November 5 after service to hear from our current Elder Board and get to know our Elder Candidates while we enjoy 1st Sunday Lunch.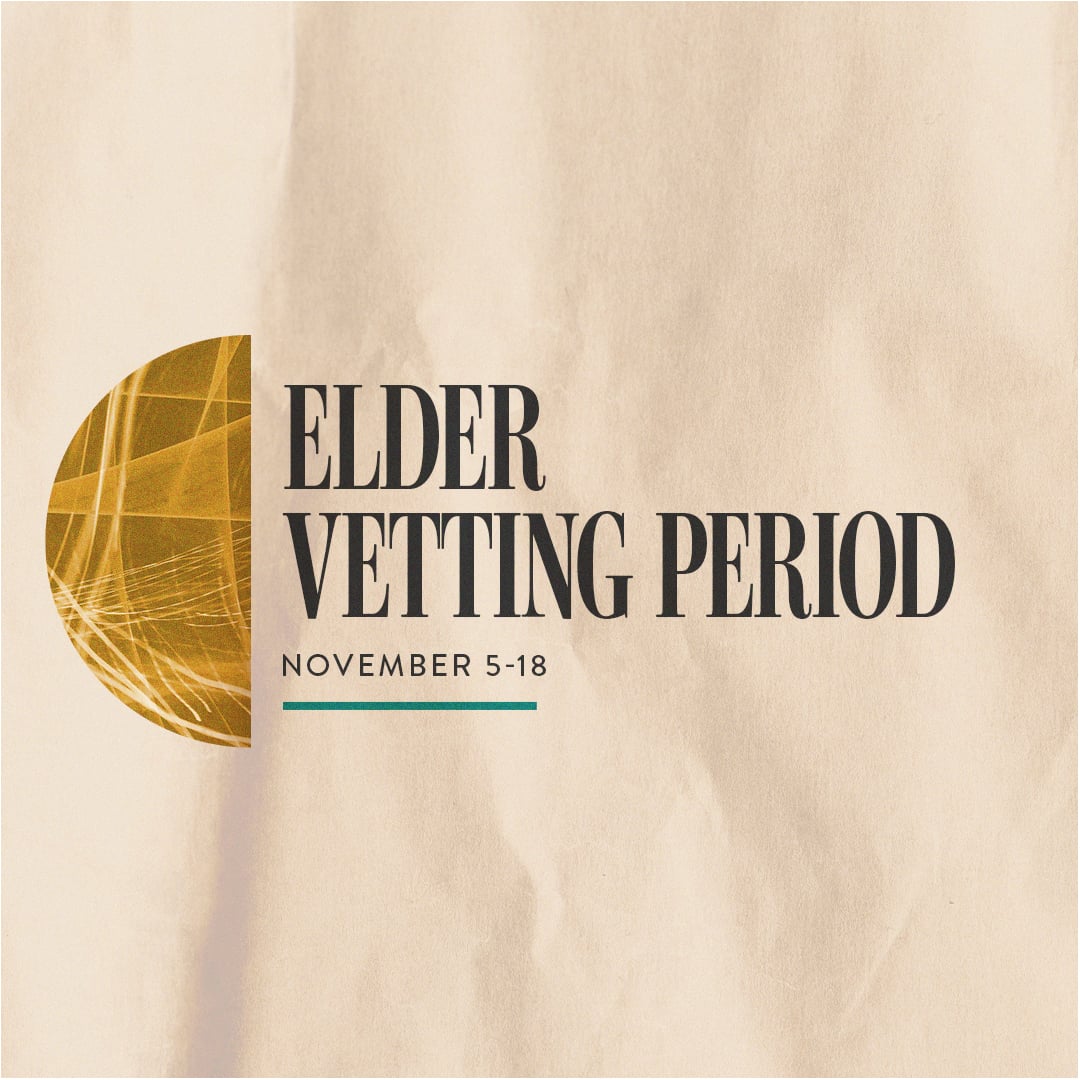 November 5-18, 2023
Per our church bylaws, we hold a two-week period where you have the opportunity to consider the character and leadership of each 
elder
 candidate and if you choose, express any concerns or questions you might have. Each concern or question will be considered and, if necessary, followed up to achieve a resolution where possible. If a resolution is not achieved, that candidate will be removed from consideration. Please email concerns or questions to one of Ascent's Elders – their contact information is below.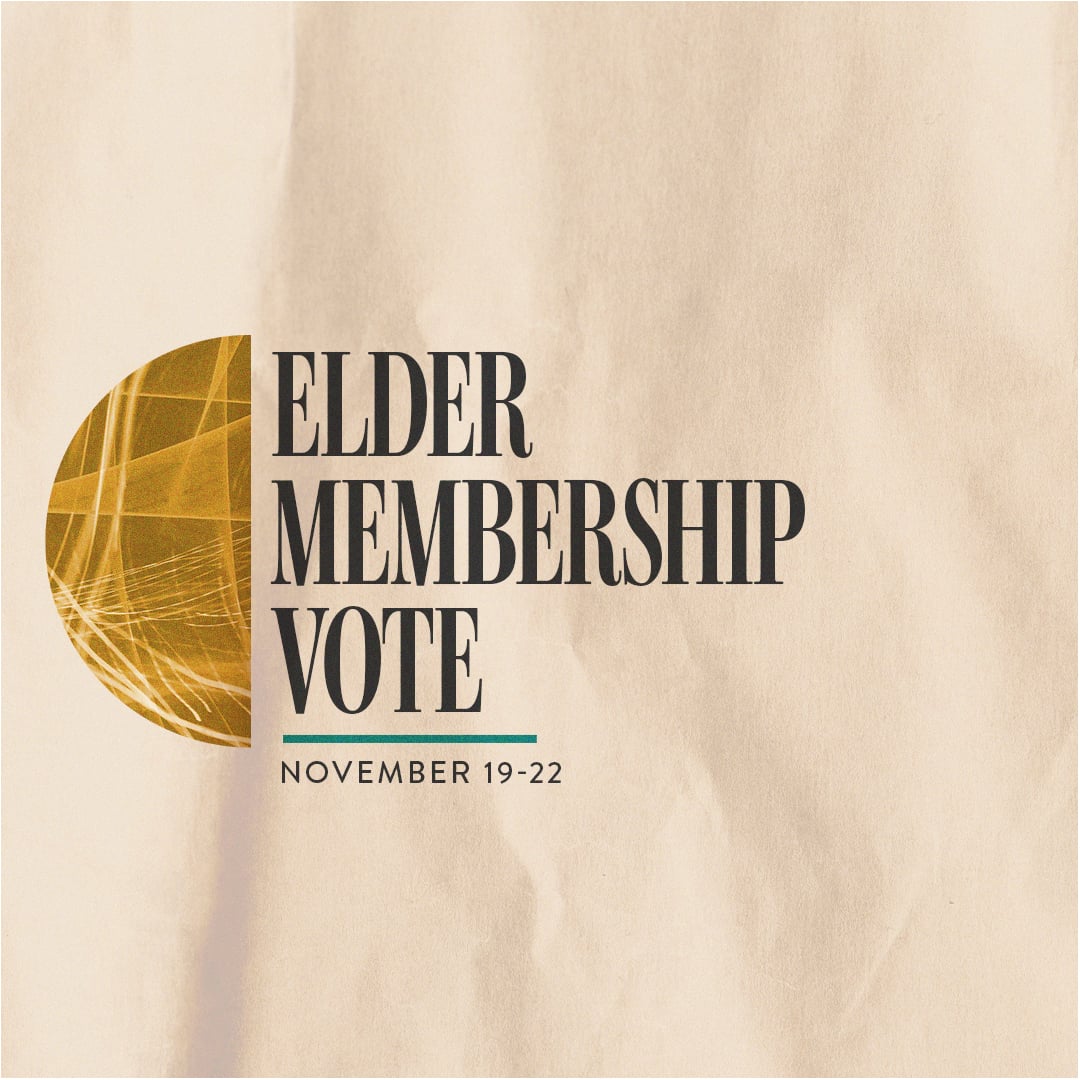 November 19-22, 2023
Following the two-week vetting period, qualified elder candidates will go before the Ascent Church membership for an online vote of confirmation over a three-day period. A vote of 75% affirmation is required for confirmation to the elder board. All Ascent attendees are able to voice questions or concerns during the vetting period – however, only Ascent members are able to vote to confirm the candidates. An email with a link to an online ballot will be sent to Ascent members on November 19.
Thank you for prayerfully considering this important process as together we seek to accomplish the mission God has given us: Loving God, Loving People, and Impacting Our World.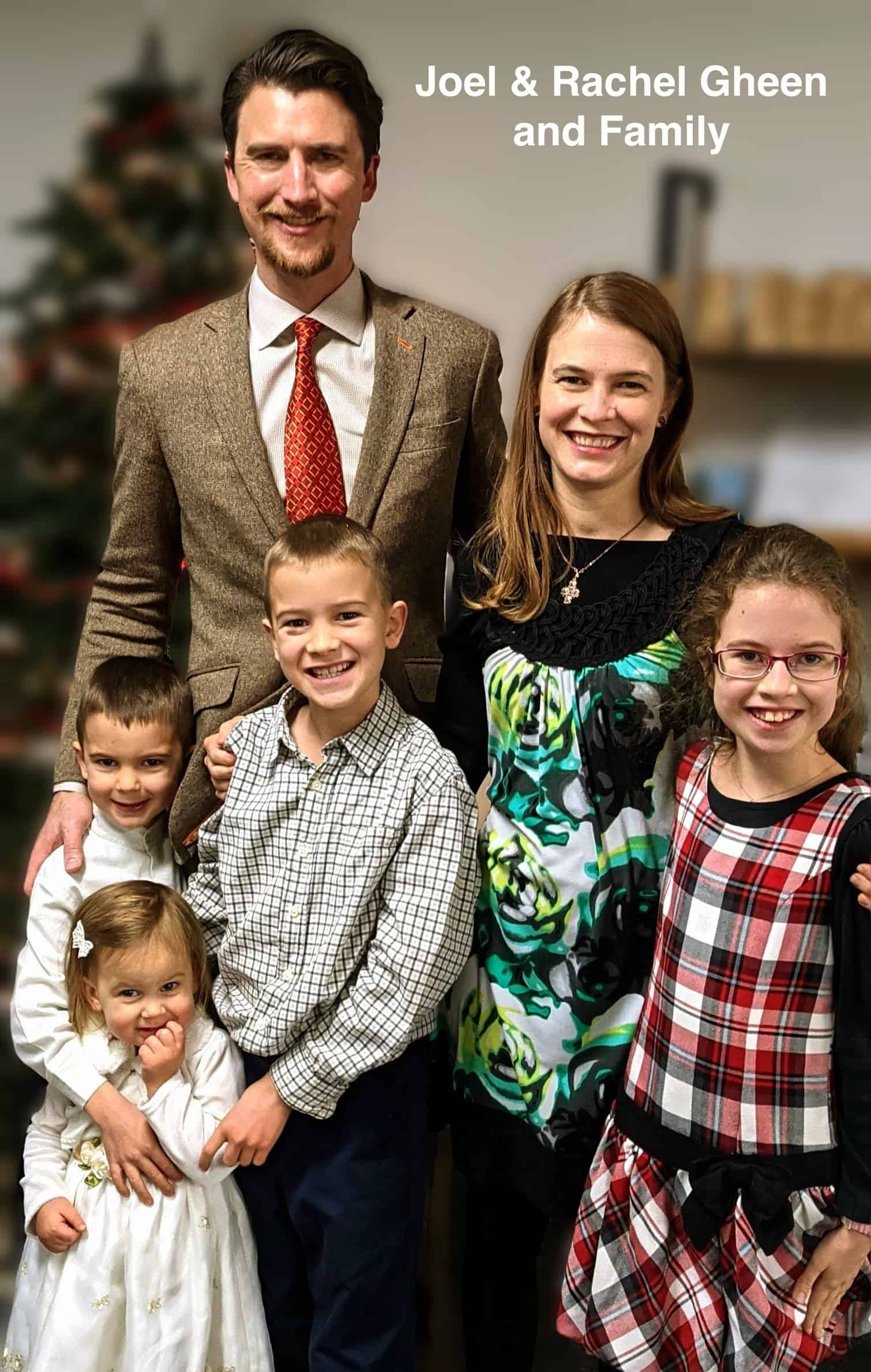 Joel and Rachel Gheen are both graduates of Lewis-Palmer High School and once upon a time attended church youth group together in this very building back when it was Tri-Lakes Chapel.  They will have been married for 20 years this June.  After spending 2 years on the East Coast for Joel's graduate school, they returned to Colorado and attended Alethia Christian Church in Colorado Springs where Joel was the lead teaching elder for 7 years.  When Alethia made the difficult decision to disband under healthy circumstances after other key leaders had to move out of state, Joel and Rachel began attending The Ascent Church closer to their Monument home in the summer of 2022 and quickly became members.
Rachel (formerly Munger) grew up in the Philippines and then in Russia through Rachel's elementary school years as her parents were missionaries.  Rachel taught high school science before she and Joel had kids.  She loves playing flute with classical music ensembles.
Joel's professional background is in institutional investment banking and private equity.  Besides teaching at Alethia Christian Church, he has taught pastoral seminars and gospel meetings in India several times.  In addition to teaching the Bible, Joel enjoys writing and long distance running.  Joel is enrolled at Denver Seminary and is pursuing an MDiv beginning in January.
Their four kids are Jolene (8th grade), Caleb (6th grade), Judah (3rd grade) and Hannah (Kindergarten) and they attend Monument Academy middle and elementary schools.
The Gheen family appreciates the gospel focus and Biblical teaching at Ascent along with the meaningful worship and of course the wonderful fellowship with all of you!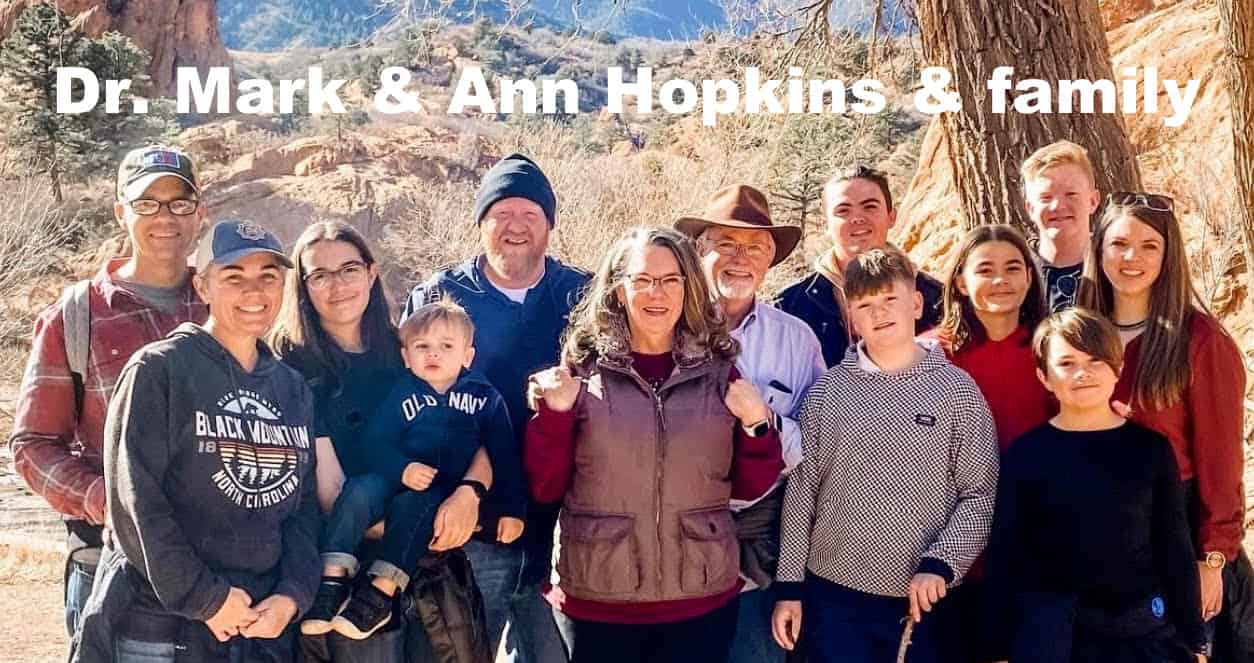 Mark Hopkins, who joined Fuller Theological Seminary in 2001, is senior associate professor of Leadership. He has taught at both Pepperdine University and Fuller. Besides academia, Hopkins has pastored churches in a small handful of states in the US for near 20 years and has been on church-planting teams in Russia in the mid-1990s, including directing a plant in St. Petersburg. Presently he serves as Pastor of Ministries at The Ascent Church in beautiful Monument, Colorado.
Finally, he says "I am very happily married for almost 50 years to Ann, my covenant partner and friend! We have two married children and seven fabulous grandchildren, ages 3-19!"