Leadership Team
Meet our Pastoral Leaders, Ministry Staff, and Elders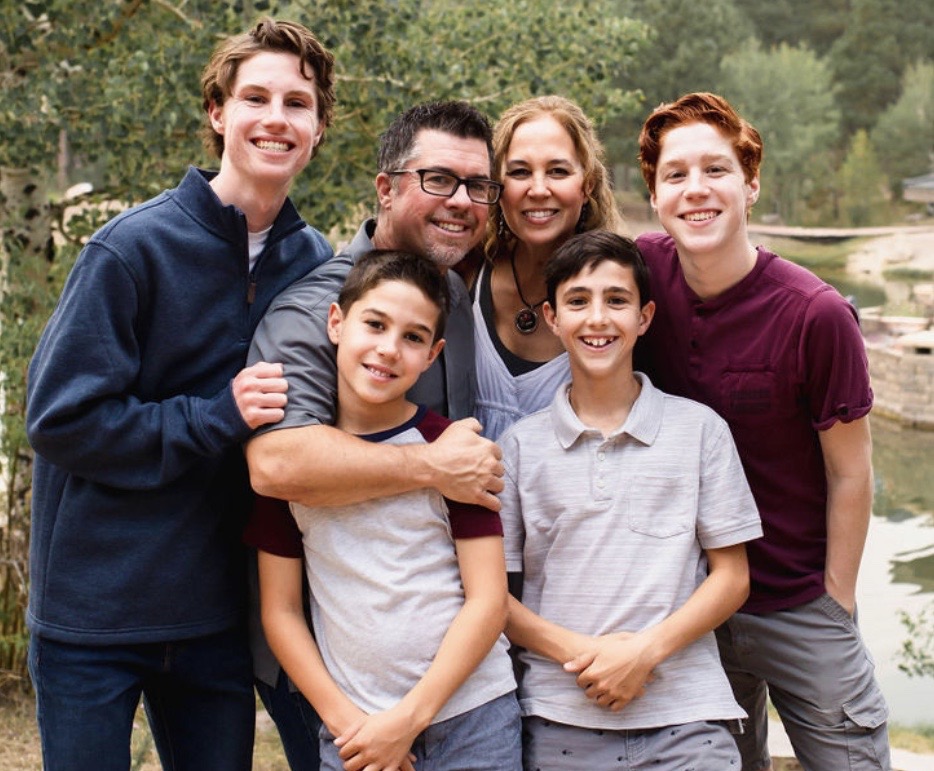 Lead Pastor, Brian Petak, his wife Heidi,
and their four boys: Josiah, Jonathan, Joshua & Justin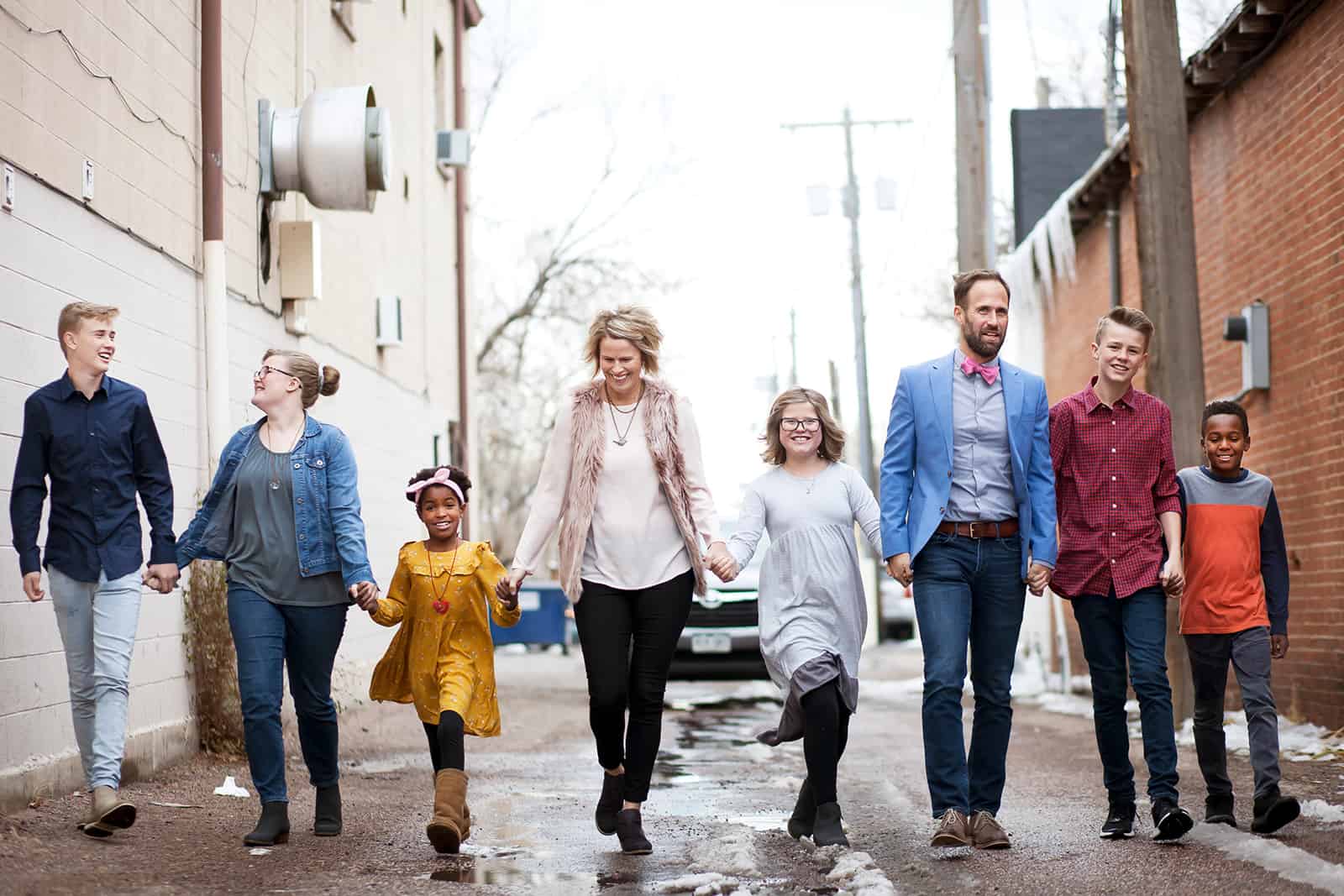 Worship Pastor, Jared Anderson, his wife Megan,
and their six kids: Everett, Francie, Beckett, Lyla, John Diego & Christine
Pastoral Leaders
Brian Petak, Lead Pastor ([email protected])
In 1998, Pastor Brian helped plant Fellowship Bible Church-Nashville and served there in various capacities until being called to Ascent Church in 2017. Since 2017, he has served Ascent first as the Executive Pastor, as Interim Lead Pastor during a leadership transition and was commissioned as the permanent Lead Pastor in April, 2020. We recently asked him a few questions:
How did you and Heidi meet?
I was attending a worship conference in Nashville in 2001 and met some great people. One of the guys I met was a worship pastor at our sister church – Fellowship Bible Church in Northwest Arkansas. One day at the conference, he told me, "Brian, I know the woman you need to marry. Her name is Heidi. She's beautiful, creative, extremely talented and you guys would make a great couple. And plus, she's working on her PhD, so she's really smart." After a few emails, phone calls and long-distance visits, I proposed and we were married later that year!
What's something unique about you and Heidi?
When we went to meet with the faculty of Denver Seminary where I was beginning their Doctorate program, they found out Heidi has a PhD and hired her to teach in my program. Heidi's one of my professors! (And I recently got an A in her class, so thankfully, she showed me great mercy in grading my papers…)
What's it like to have four boys? 
Never a dull moment! We like to play hard and make a lot of noise. All four of my boys are unique and gifted in various ways. I sometimes wish we were able to make a girl, but apparently God intended Heidi to be unfairly outnumbered.
What are some of your favorite books?
For theology, God's Greater Glory by Dr. Bruce Ware is probably my favorite. I also love The Pleasures of God by John Piper and Systematic Theology by Dr. Wayne Grudem. Non-fiction – Endurance by Alfred Lansing about Ernest Shackleton's great Antarctica adventure. Fiction, I love the Brad Thor (Scot Harvath) series. Anything related to foreign intelligence, CIA, politics, espionage, etc.
Favorite sports teams?
America's Team, the Green Bay Packers, of course! And I love the Chicago Cubs and Milwaukee Brewers.
Jared Anderson, Worship Pastor ([email protected])
The career of one of the most distinct and celebrated voices in modern worship—with songs like "Glorified," "Amazed" and "Rescue" widely sung in churches around the world—almost never happened.
"I grew up playing the piano in church and singing in youth meetings. But by the time I was in college, I saw my music going in a different direction," says Anderson.
In fact, Jared considered distancing himself from worship music entirely, but always felt a pull to write something for the church. "God revealed to me, and it was a slow process, that worship isn't just a genre of music," he explains. "Worship songs are prayers. We're reciting the word of God back to him, and pretty soon we're not just reciting it or singing it, we're living it."
Jared now embraces his calling as a worship leader and songwriter.
But he's very honest about what that means for anyone in that role. "We're in the foot washing business," he says. "If you want to lead, you have to serve. And if you want to serve, you have to surrender. And if you surrender you're going to have to die." These aren't empty words. Dying to some of his dreams paved the way for God to do something bigger. It's a narrow road, but it's the path Jared has chosen to travel.
Amidst the pulls of ministry and creative pursuits, it is the love of his family that grounds Jared. A few years ago, he and his wife Megan, along with their four children (Everet, Becket, Francie, and Lyla) decided to enlarge their already full family. After much prayer, the Andersons adopted two orphans, John Diego and Christine, from Haiti.
All of these experiences add to Jared's understanding that life is much larger than what happens in the church pews on a Sunday. "Sunday is just the rehearsal," Jared says. "It's during the rest of the week that we walk out our faith."
Ministry Staff
Kathy Collins, Children's Ministry Director ([email protected])
Beth Christman, Children's Ministry Assistant ([email protected])
Jonathan Martin, Student Pastor ([email protected])
Samuel Clapp, Student Ministry Intern ([email protected])
Dr. Heidi Petak, Women's Ministry Director ([email protected])
Jason Schott, Oversight of Base Camps & Men's Ministry ([email protected])
Paul Zigan, Oversight of Adult Ministries ([email protected])
Jay Hartwell, Missions Coordinator ([email protected])
Shauna Chanda, Worship Leader ([email protected] )
John Mrazek, Executive Director-Operations ([email protected])
Rick Clapp, Executive Director-Ministries ([email protected])
Administration
Jaimee Griffith, Finance/HR ([email protected])
Victory Schaal, Administrative Assistant ([email protected])
Kara Mallory, Executive Assistant ([email protected])

Elders
Mike McKinney, Chairman ([email protected])
Paul Zigan ([email protected])
Chris Farrow ([email protected])
Randy McLelland ([email protected])
Jason Schott ([email protected])
Brian Petak, Lead Pastor ([email protected])
Deacons
Bob Bowker, Chairman ([email protected])
Lisa Bowker
Aaron Keller
Randy Wood
John Alexander
Sharon Alexander
Missy Gamble
George Petak